Artista: Änglagård
Álbum: Hybris
Año: 1992
Género: Rock folk sinfónico
Duración: 51:23
Nacionalidad: Suecia
Lista de Temas:
1. Jordrök
2. Vandringar i Vilsenhet
3. Ifrån Klarhet Till Klarhet
4. Kung Bore
Bonus track on remastered CD:
5. Gånglåt från Knapptibble


Alineación:
- Thomas Johnson / Mellotron, Hammond organ B-3 and L-100, solina, clavinet, pianet, korg mono/poly, piano and church organ electronic version
- Jonas Engdegård / Stratocaster, Gibson 335, nylon and steel acoustic guitars
- Tord Lindman / vocals, Gibson 335, nylon and steel acoustic guitars
- Johan Högberg / Rickenbacker bass, basspedals and mellotroneffects
- Anna Holmgren / flute
- Mattias Olsson / Sonor drumset, Zildjians cymbals, concert bass drum, triangles, tambourines, vibraslap, po-chung, gong, castanets, line-bells, cow-bell, wood-blcok, glockenspiel, tubular bells, bongos, bells, ice-bell, finger cymbals, waterfall, a-gogo bells, cabasa, claves, French cowbell, African drums, effect-flute

Resubida de un disco que por su complejidad, belleza, musicalidad, composición, magia, o lo que sea y se les ocurra, no puede faltar ni aquí en nuestro blog ni en cualquier colección de buena música. Un disco de folk rock sinfónico sueco que revolucionó al rock progresivo en los 90s y todavía sigue dando de que hablar, y continúa volándonos la cabeza. Ni sueñen en perderse este disco si acaso no lo conocen!

¿Qué disco se llevarían a una isla desierta?, si yo tuviera que elegir 10, éste estaría en esa lista... Y si tuviese que elegir 5, también... ¿Y si tuviese que elegir uno solo? hummm, estoy en dudas, pero quizás.
Yo me he encontrado a amantes del progresivo que desconocían esta maravilla que hace que toques el cielo con la mano metiéndote en una cueva oscura y sombría desde el principio al fin del álbum, que combina de manera genial el más elaborado rock progresivo con el folcklore escandinavo (me encantan los discos que toman algo del folcklore propio del país de origen) y cantado en sueco (me encantan los discos que cantan en el idioma propio del país de origen), por lo que he decidido postearlo para despavilar a algún desprevenido, o quizás hacer más fácil la tarea del nuevo melómano o algún curioso que desconoce muchas cosas de este mundillo, y hacerles más fácil la acceder a este primer disco y verdadera genialidad, a cautivarse con su oscura magia, obra máxima de estos suecos que pasaron a la (escasa) fama progresiva mundial luego de que el disco se distribuya por todo el mundo, sin medios discográficos detrás, sin propaganda ni difusión, fueron acogidos por la comunidad progresiva mundial como un grupo clave que renovaría el estilo creado por los antiguos dinosaurios (Yes, Genesis, ELP, etc.), dinosaurios que habían perdido el fuego y el espíritu que los viera crecer y estaban perdidos en las nebulosas del pop y el new age. En ese momento, donde aparecía Solaris en Hungría, toda una andanada de bandas underground en América del Sur, como Quaterna Requiem, Iconoclasta o Cast, bandas como Mr. Sirius o las chicas de Ars Nova en Japón, donde empezaban a asomar las cabezas de bandas europeas como Flower Kings, Porcupine Tree o White Willow y en EEUU los Dream Theater estaban estrenando pañales, en ese contexto de búsqueda y renovación salió a la luz este álbum que pareció indicar donde está el camino y como se podía continuar con toda esta locura que nos trae hasta aquí

Pero para que aquellos que no conocen el álbum, si hay alguno, no crea que soy exagerado, les dejo las palabras publicadas por Catalina de He Miss road:


No puedo escribir de manera imparcial, me siento como una mamá hablando de su hijo doctor, pasa que Hybris es mi álbum favorito. Con Rafa siempre nos reímos diciendo que es, probablemente, el álbum más prog que existe.




Los oyentes del rock progresivo somos un público quisquilloso y difícil, no muchas bandas del género han alcanzado el status de bandas clásicas y obligadas. Los de Änglagård lo lograron con un solo álbum: Hybris, por supuesto, que ha sido aclamado por todo el mundo (sí, todo el mundo) desde que vio la luz en 1992, cuando había sequía de progresivo sinfónico. Le trajeron de vuelta la magia épica a la música de progresión y se plantaron con un álbum electrizante y único en su clase.




La cuestión con Hybris es que te recibe y te atrapa. Te saluda, educado, con un piano minimalista y luego te empuja a un escenario donde te empeza a contar una historia oscura de forma hiperbólica, casi frenética, que no tarda en aplacar con pasajes atmosféricos que te sedan, como morfina, para evitar que el cerebro se te explote. Obviamente manipulación descarada. Así que te la dejás contar esa historia tenebrosa, entretenido, mientras seguís con tu vida.




Pero es después de que lo escuchás un par de veces (o más... con atención y cautela) que tomás conciencia de lo impecable que es Hybris. Es que aunque sean tan agradables esas melodías y tan virtuosos sus instrumentos es esa quintaescencia de perfección técnica la que hace que tenga tanto valor musical, lo que, por supuesto, cifrás en su totalidad sólo cuando lo escuchás veinte veces más (o doscientas... con papel y lápiz).




Hybris (que significa arrogancia en sueco), porta todos los elementos del rock progresivo sinfónico clásico: todo el gear, todo el buen gusto y ese toque de magia e historia de cuento viejo. Eso hace que muchos afirmen que podría pasar fácilmente por un álbum de los 70's, algo que siempre es bueno. Puede reconocerse, de todas formas, que tiene el sello de la producción de su época, en la que todavía no existían esas máquinas tecnológicas que hay ahora, que deshumanizarían la novena sinfonía Bethoven, pero que podían pulir la música en su punto justo.




Los de Änglagård, que a éste punto podrían parecer monstruos, aliens o, por lo menos, señores honorables de barba poblada, eran adolescentes cuando grabaron Hybris. Al mejor estilo de los compositores clásicos, la mitad tenían 17 y 18 años (éstos son el baterista Mattias Olsson, el guitarrista Jonas Engdegård, y el tecladista Thomas Johnson) y la otra mitad, un poquito más creciditos, tenían entre 23 y 25 años (que serían el guitarrista Tord Lindman, el bajista Johan Högberg y la flautista Anna Holmgren).




En fin, Hybris tendría que ser declarado la octava maravilla natural del mundo, ganar el Premio Nóbel de la Paz, tener su estrella en el hall de la fama y ser coronado Miss Universo.
Catalina

Y sí, más o menos como se los cuento yo, pero con otras palabras.
Vamos ahora con un poco de historia de la banda:


Änglagård es una banda sueca de rock progresivo sinfónico, que nació en verano de 1991 con la intención de rememorar el sonido del rock progresivo de los setenta, bebiendo de grupos como Génesis, Pink Floyd, King Crimson... El término anglagard, fue creado por Tord Lindman, el guitarrista de la banda, y viene a significar "Casa o granja de Ángeles".
A principios de los noventa, el rock progresivo como tal no ofrecía excesiva cantidad de bandas, por lo que se consideraba que había acabado su edad de "neoprogresivo de los 80". Pero los noventa volverán a suponer el nacimiento de nuevos sonidos. Anglagard crea su primer álbum de estudio, Hybris en 1992, tras la maqueta The Largen Demo, en 1992. (...) Supuso un álbum de gran reconocimiento internacional, que no obstante, es más apreciado hoy, gracias a la difusión de Internet. Está considerado como un álbum fundamental en el rock progresivo, y sirvió de inspiración a numerosas bandas del norte de Europa, Suecia, Escandinavia, Finlandia... Destacó por la complejidad de las percusiones, contundencia del bajo, los pasajes que creaban melotrones y órgano Hammond, la aportación de la flauta travesera, el carácter de fusión de estilos musicales, y el sonido tan oscuro del disco.
En 1994 grabarán su segundo y último disco de estudio: Epilog, más cercano al folk escandinavo y a la música contemporánea e igualmente bien acogido.
La continuidad sonora en este álbum no está tan conseguida, resulta más heterogéneo en general.
Tras esto la banda dejó su actividad compositiva. Y sólo se han reunido en algunas ocasiones, por peticiones, para tocar juntos en directo. De esos pocos directos se grabó en 1994 un doble cd y un video directo: Progfest, que tuvo lugar en dicho festival. En 1996 grabaron otro directo: Buried Alive. En 1995, una doble compilación: After the Storm.
En 2002, la banda ha vuelto a los ensayos, de una manera nostálgica. En junio de 2003 volvió a los escenarios, y tocaron en Estocolmo. Eventualmente han aparecido en festivales en Francia, Bélgica, Alemania, en el Nearfest de Estados Unidos.
En 2012 retomaron el proyecto, 16 años después del último lanzamiento.
Wikipedia

Y es así que en este gran año progresivo 2012, tenemos el nuevo álbum de los Änglagård que por supuesto no postearemos en este espacio porque justamente salió hace poco y no queremos entrometernos en los ingre$$$os de los músicos ni en sus bolsillos (vamos, tienen derecho al menos por un año, luego lo podríamos publicar) siendo uno de los grandes candidatos a ganarse el medallón de "Mejor álbum progresivo 2012", ya que si bien es estructuralmente diferente a éste, es un álbum complejísimo, de una increíble calidad compositiva, composiciones y armonías que parecen de arquitectura y por supuesto magistralmente interpretado, como no podría ser de otra manera, oscuro y mágico. Pero también he de decir que, para mí, nunca llegaron al nivel de magia que hay en "Hybris".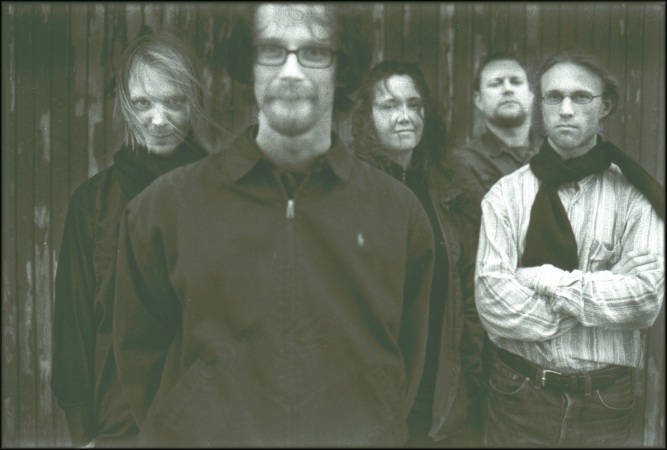 "Granja de los Angeles", es lo que viene siendo la traducción al español de Änglagård, banda sueca de un particular rock progresivo sinfónico, que hace recordar los sonidos de la gran época progresiva de los '70. Pero no sólo del progresivo vive el hombre, sino que también de un poco de folclor escandinavo y cositas varias que alimentan tu espíritu prog más profundo.
Y de paso le damos las gracias a Änglagård por rescatar el sonido que nos enamoró y nos vuelve a enamorar.
Manipulación musical

Vean que en todos los lugares, las reseñas dicen cosas parecidas. Les juro que yo no leí ninguna de estas reseñas que dicen cosas tan parecidas a las que puse yo al principio del post.



Por último, y antes de algunas emotivas palabras finales que trataré de improvisar, les dejo algunos comentarios en inglés publicados aquí y allá:


An inspiration for a lot of Scandinavian bands, ANGLAGARD's first production is a must have in any prog collection. Maybe one of the few albums that everybody loves, and it's not merely coincidental. After the decadence of the great bands in '80s, and the poor approach to the original style from neo-prog bands, ANGLAGARD arised like the true response for all those who considered prog music dead and buried.
This album was a true inspiration for many Northern Europe bands like SINKADUS or LANDBERK, who emphasized the sadness and nostalgy found in "Hybris", making a sort of new "melancholic Scandinavian mellotronic" style. Precisely, "Hybris" is a party for Mellotron lovers.
Is KC best spirit present at this album? Yes, but increased. The four long tracks are unforgettable complex and melodic gems, and I'm sure that any prog
Marcelo Matusevich
This is the first one from that Swedish trilogy from 93 that made another Golden Age of prog and created if not a wide public, a wide array of band that followed on the heals of this one and Landbrek and Anekdoten. The influences here are clear Genesis, KC, Yes etc,,, but so well digested that this becomes original again . As one listens to this with the headphones, his head starts to turn as the music twists bends, twirls, dances from one movement to the next. Mind boggling how they can find their way through the numbers in concert. I just have one slight complain: the first number might have been placed last on the album for the sheer harshness of it makes it difficult to aboard this as it should. Every time I listen to this I program it as such: 2,3,4,1 and this goes exceedingly well.
Sean Trane
Without a question ANGLAGARD are/were one of my personal progressive rock favourites with their dynamic vintage 70's sounds and deep dark mellotron runs. Both albums "Hybris" and "Epilog" are killer albums of epic proportions and deserve to adorn everyone's collection. "Hybris" was their first album and really introduced me to their deep picturesque music. For those less familiar with ANGLAGARD will simply freak out over their real keyboard accents with mellotron, hammond B3, piano and church organ and their amazing guitar, drum, flute and bass interplay. This stuff really does sound like something out of the 70's with long songs and excellent musicianship. There is a little bit of singing in native Swedish tongue but is not ever in the forefront and gets lost in the instrumentation. One of the biggest highlights for me here has been ANGLAGARD's use of classic instruments including the ol' Richenbacker bass, Gibson electric guitars, flute and mellotron. Nothing sounds "synthy" or plastic here.only rich pure music. If you are lucky enough to snag a copy of Mellotronen's re-mastered version will get an extra bonus demo track of a early working of a tune from "Epilog". Essential music guaranteed...!
James Unger

Si quieren busquen más reviews, en todos se repiten más o menos las mismas cosas, loas halagadoras para un melancólico, oscuro, a veces frenético pero siempre hipnotizante, embriagante y mágico rock progresivo cercano a la perfección, de esos que uno lo escucha una vez para quedar subyugado por toda esa catarata de subyugante belleza sombría que despliega y chorrea este álbum, salpicando tu corazón y reventándote la cabeza.
Este álbum sí es grosso, sabelo.

anglagard.net